Razer™ ist der weltweit führende Anbieter von professionellen Gaming- und Lifestyleprodukten. 1998 wurde das Unternehmen in Carlsbad, Kalifornien gegründet. Heute hat Razer weltweit neun Niederlassungen. Razer-Produkte werden von den anspruchsvollsten Gamern der Welt benutzt, um den entscheidenden Wettbewerbsvorteil in hochdotierten Turnieren zu erhalten. Wir leben unser Motto: For Gamers. By Gamers.
1.Platz LOL: 2x Goliathus Control Edition Gaming Maus Pad

The micro-textures on the surface of the Razer Goliathus deliver the right amount of friction to your gaming mouse's movements, so you get pixel-precise targeting for absolute in-game accuracy. The weave also provides a nice, comfortable feel under your hand minimizing fatigue over extended periods of play.
1.PLatz CS:GO: 2x Razer Laptop BAG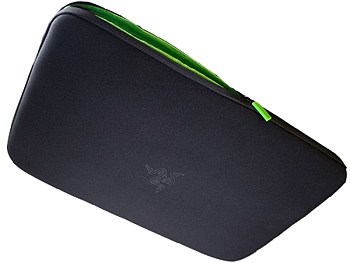 1. Platz LOL: 1x Razer LeeT Pack
3. Platz COD: 1x Razer LeeT Pack